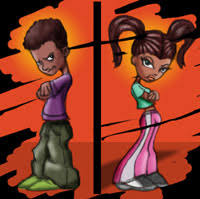 To lose friends is to become a stranger in one's own country.
Kehilangan kawan dan teman laksana berdagang di negeri sendiri.
************************************

O son of Adam! When you see that in spite of God's constant favour your life is a continuous sin, then take warning (His Wrath may not turn those very blessings into misfortunes).
Wahai anak Adam! Kamu melihat dan tahu bahwa Tuhan kamu Subhanahu wa Ta'ala memberikan nikmat ke atasmu sedangkan kamu berbuat maksiat kepada-Nya maka jagalah
balasan
kemurkaan-Nya.
**********************************
A wise man first thinks and then speaks; while a fool speaks first and then thinks.


Lidah orang yang berakal berada di belakang hatinya dan hati orang yang ahmak (bebal) berada di belakang lidahnya (orang bijak berfikir dahulu sebelum bercakap dan orang bodoh bercakap dahulu sebelum berfikir).